Contact Information:

Desert Health Acupuncture

and Herbal Medicine Clinic

3500 Comanche NE, BLDG A, Suite 5

Albuquerque, NM  87107

Phone:(505) 205-8941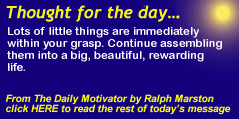 Welcome to Desert Health Acupuncture, massage and Herbal Medicine Clinic of Albuquerque, NM.  We are fully licensed by the State of New Mexico. Desert Health Acunpuncture offers acupuncture and massage treatmenst to clients in the Albuquerque area.  Acupuncture therapy can treat a wide range of conditions including problems such as chronic pain, depression, anxiety, fertility issues and many more conditions.

Abbey Theroux

M.S.O.M., D.O.M., BBA

Founder & Co-Owner

Acupuncture &

Massage

Cancer Support

Emotional Health

Nutrition &

Weight Loss Support

Jacqui Nelson

M.S.O.M., D.O.M., B.A.

Co-Owner 

Fertility

Acute, Chronic & Preventative Care

Herbal & Supplement Support